First impressions matter a lot when it comes to running a business. You want to present yourself in the best light possible at all times, and external building maintenance can help you achieve just that.
While there are many aspects that go into running a successful business, your building's exterior is the first thing that your customers will notice when they come to see you. Your building's exterior, whether it's a factory or a retail space, should reflect the type of business you run within.
Benefits of our exterior building maintenance services
Exterior building washes and windows clean
We see a lot of buildings that could use a professional exterior building cleaning. Many property owners are unaware of the difference this service can make to their building's appearance.
Exterior building washes eliminate mould and grime that has built up over time on building materials. This not only improves the building's aesthetic appeal, but it also protects it from the detrimental effects of moss and mould build-up.
Shop windows, in particular, should always be spotless. Smudged, hazy windows can cause poor first impressions as well.
Tidying of grounds and gardens
It's critical to keep commercial premises with landscaping spaces well-maintained. Grounds and gardens, large and small, can have a significant impact on a property's overall appearance.
It's pointless to schedule external building maintenance if it's solely focused on the building. Your grounds are equally important, and the entire site should be maintained.
Due to outside waste and leaf growth, grounds and gardens require more frequent upkeep. You don't have to arrange the entire site's upkeep all at once. When experts initially come to your location, they may recommend the frequency with which each service should be performed.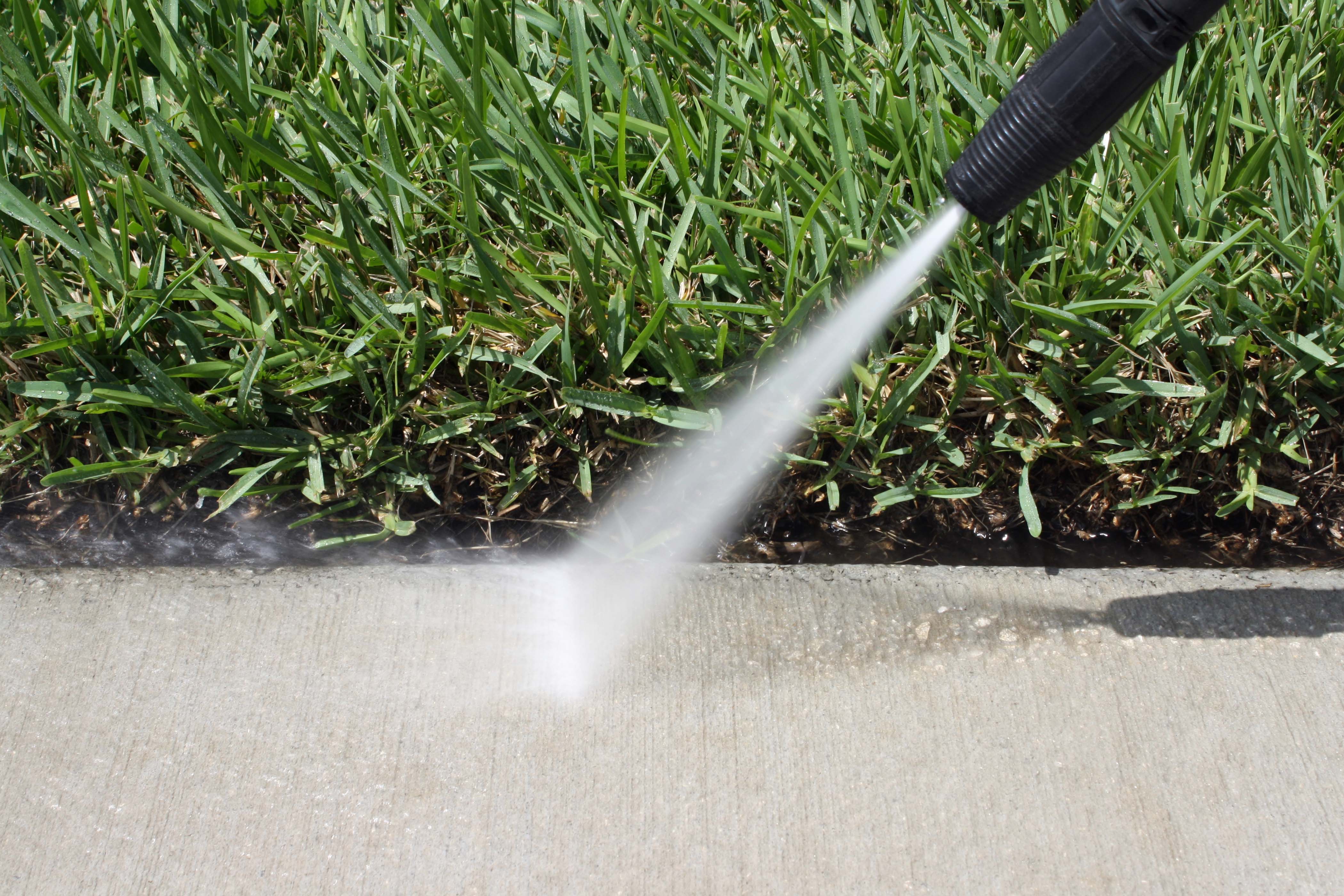 Paving and concrete washes
Concrete has a lot to contend with in any outdoor setting. It's no surprise that discoloration might occur quickly due to environmental conditions and the ability to withstand heavy vehicles.
Concrete washes are frequently overlooked because building owners are unaware of the significant difference they may make. When you see how good a professional clean can make your concrete look, you'll wonder why you didn't do it sooner.
In addition to water blasting the area, experts can also remove moss between cracks and repair damaged concrete as part of concrete washing services.
The best commercial cleaning company in Birmingham
We know first impressions last, especially in business. There is a lot of competition out there so you need to put your best foot forward to be a serious contender. To find out more about how our services could benefit you and your business, contact TCMS at 0121 333 5824. We will contact you to understand your needs better and move on to the next steps.
Recommended Further Reading 
Why Is Waste Management Important?
Ask Your Professional Cleaning Company To Carry Out These Tasks For You
Why An Industrial Cleaning Service Is Essential?